CoinLoan added support for Polkadot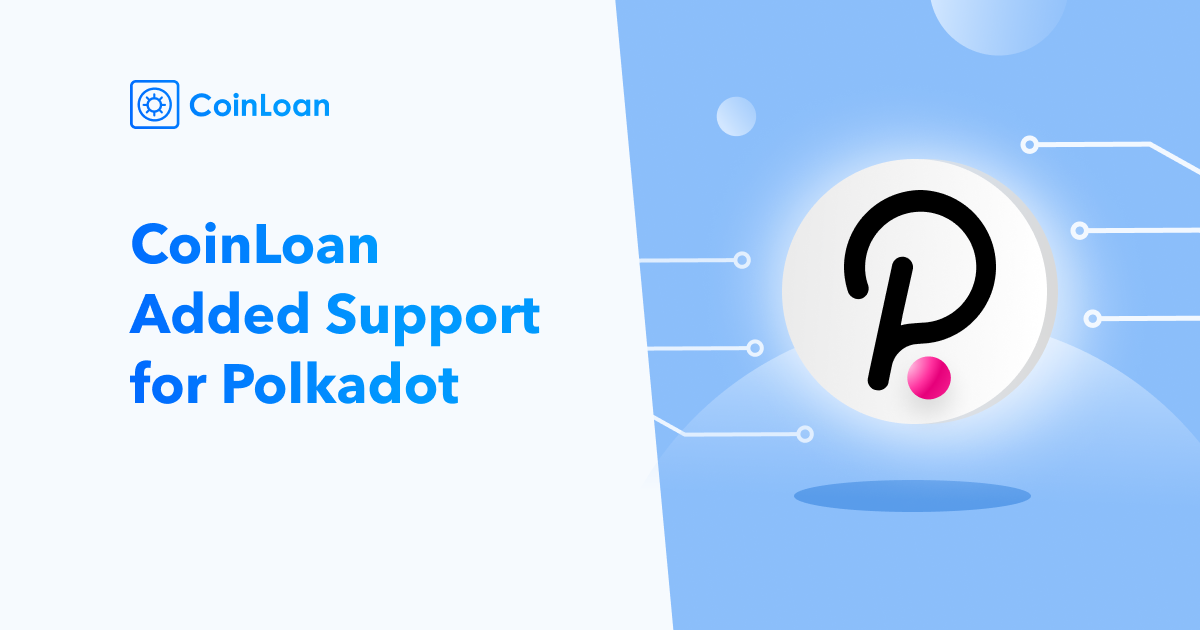 We are excited to announce that Polkadot (DOT) is now available on our platform. DOT is in the top 10 by cap, so we hope you will like the update!
What is Polkadot
Polkadot is an open-source project founded by the Web3 Foundation. It allows tokens and arbitrary data transfer across blockchains. DOT can transfer this data across public, open, permissionless, permissioned and private blockchains.
In PoW and PoS systems blockchains compete over resources to secure their networks, and blockchains can be attacked easily until they develop a significant community to support their network. DOT uses NPoS (Nominated Proof of Stake), where nominators back validators with their stake. That makes a security model better - nominators can lose their stake if a bad validator receives their backing.
What can you do with DOT on CoinLoan
Instant Loan: Use DOT as a collateral for taking out loans in EUR, GBP, BTC, WBTC, USDT, USDC, BUSD, TUSD, and PAX.
Interest Account: Earn 5.2% APY or make it up to 7.2% with CLT Staking by depositing DOT in the Interest Account.
Crypto Exchange: Buy and sell DOT at a competitive rate.
How do you like the new addition to our coins, CoinLoaners? Let us know in our social media: Telegram chat, Twitter or Reddit.
Stay tuned, more amazing updates are coming soon!
CoinLoan
Like the article? Spread the word:
Join CoinLoan Newsletter!
Get latest crypto news directly to your inbox
Disclaimer:
The information provided by CoinLoan ("we," "us" or "our") in this report is for general informational purposes only. All investment/financial opinions expressed by CoinLoan in this report are from the personal research and open information sources and are intended as educational material. All outlined information is provided in good faith, however we make no representation or warranty of any kind, express or implied, regarding the accuracy, adequacy, validity, reliability, availability or completeness of any information in this report.