Faces of crypto: Polygon co-founder Sandeep Nailwal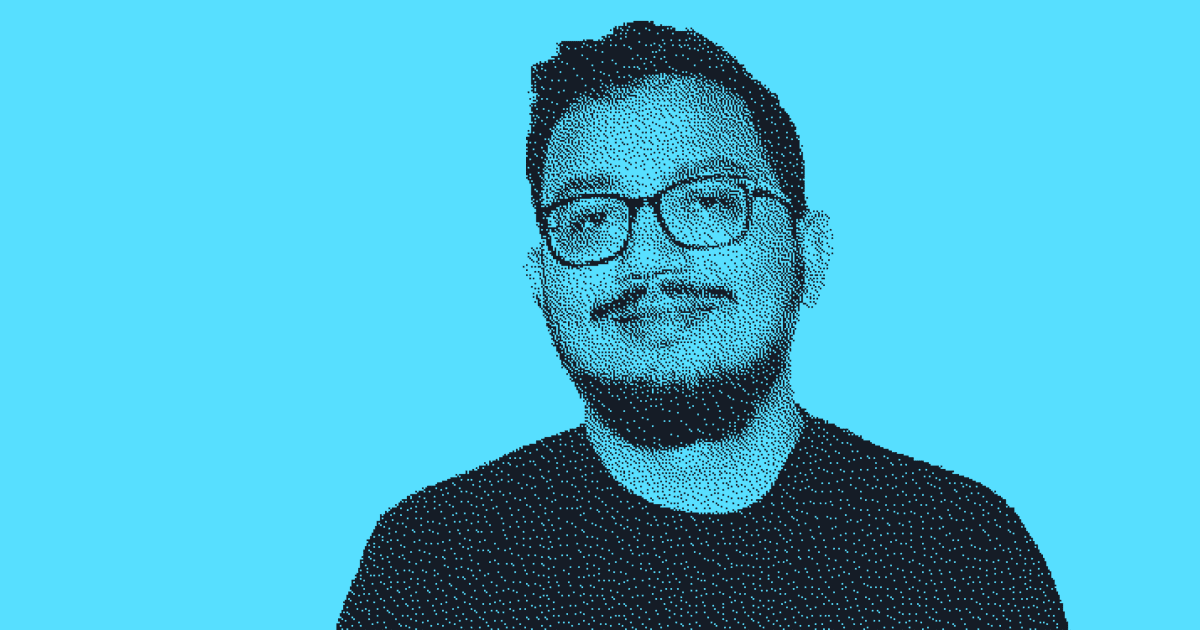 Polygon is one of the most successful Layer 2 solutions and India-born startups. Its market cap has soared amid growing adoption in gaming, NFTs, and DeFi. Learn more about its co-founder Sandeep Nailwal, a crypto billionaire with humble beginnings and an unstoppable drive for innovation.
Early life and background
Sandeep Nailwal was born on July 2, 1987 into a "poor, peasant farmer family in Ramnagar, Nainital." He spent his childhood in a settlement on the eastern banks of the Yamuna river in Delhi. Known as Jamna-Paar and perceived as a ghetto, it contrasted with the wealthy houses on the western banks (Jaamna Paar).
Jamna-Paar was Sandeep's home for years. Describing that early stage in life, he said, "It was customary for members from poor families like ours to work menial jobs. In fact, my grandfather worked as a house help." Locals were used to being looked down upon, many children dropped out of school by the tenth grade, and alcoholism and gambling were widespread.
Sandeep's father also developed these addictions. Witnessing domestic violence at home and seeing other people shun his family, he knew he had to build a better life. Sandeep was driven to succeed, and completing his education was the first step.
"I always said I will be a big man. I didn't want to play small and hated losing, but I had no clue how to succeed. Everyone made fun of me," he explained. That determination "came from a place of pain and suffering," as he saw a clear example of what kind of man he did not want to be.
First steps as an entrepreneur
On his own entrepreneurial journey, Sandeep looked up to Mark Zuckerberg. Yet it took him a while to believe he could thrive in the online space. After failing to enter the Indian Institute of Technology (IIT), he considered working for the merchant navy, a relatively profitable occupation at the time.
As Sandeep had taken out loans for computer science engineering and MBA courses, he focused on paying them off and took the conventional path. According to edited excerpts from a Mint interview, Sandeep worked for Deloitte and became CTO of Welspun E-commerce after getting his MBA. If it hadn't been for his wife, he may have never considered online entrepreneurship.
"It was cliche that I thought I needed to buy a house, because it was customary for a man to own a home so he could get married. My now-wife told me it was okay to forget about owning a home, and said it was fine if we lived in a rented home. She urged me to pursue my entrepreneurial dreams," he said. After resigning, Sandeep took a couple of weeks off and launched Scope Weaver, the first of his startups, in early 2016.
Scope Weaver was quite a successful B2B services company, but it couldn't scale as much as Sandeep wanted. This dissatisfaction prompted him to explore "the deep-tech space." Around the same time, Jaynti "JD" Kanani, then a Housing.com data scientist, spotted a vulnerability in Ethereum's version of blockchain technology.
The turning point
As Ethereum's popularity exploded, its creators ran into problems due to the blockchain trilemma — the inherent tension between security, scalability, and decentralization. They had not programmed the network to handle hundreds of thousands of transactions a second.
Ethereum's rigidity hindered adoption, gas fees shot through the roof, and delays became the bane of the blockchain. When CryptoKitties, the first blockchain game mania, caused severe congestion and overload, JD became determined to find a scaling solution.
Sandeep, JD, and Anurag Arjun joined forces and co-founded Polygon (then Matic Network) in 2017. The trio registered their enterprise in Mumbai and worked out of a house in Indiranagar, Bengaluru. JD took care of engineering and programming while the other co-founders handled the rest.
Back then, Initial Coin Offerings (ICOs) were all the rage. Sandeep recalled, "Blockchain projects were posting their whitepapers online, raising money without a product to show for, and then fizzling out." Instead of raising millions through a rushed ICO, the team focused on building lasting value, even if this required a slower pace.
For Sandeep, "it was all about making sure we had limitless possibilities. If we raised a lot of money from external investors during the initial years, it may have limited our potential and our own vision." With the development still in progress, the co-founders raised only $5 million — a relatively modest amount — from Binance. During the ICO, they sold some of the MATIC tokens they held.
When the going got rough
As the market of digital currencies declined in 2018, funding dried up quickly. Meanwhile, Silicon Valley projects were still in demand. Sandeep sensed deep-rooted prejudice against tech projects from his country. When the team made pitches to investors, some of them did not even hide their disrespect.
Sandeep recalled, "There was a perception that Indians couldn't build software infrastructure companies. Folks in the industry referred to Indian founders like us as 'pajeets' — a derogatory and ethnic slur." However, a turn of fortune came when Mihailo Bjelic, an engineer from Serbia, believed in the team's vision and became the fourth Polygon co-founder.
2021: A year of milestones
As time passed, the Matic team went beyond the initial problem statement. Instead of having a single proof-of-stake chain, they envisioned an entire ecosystem of scalable blockchains around Ethereum.
In 2021, the project attracted the attention of Shark Tank fame Mark Cuban. The US-based billionaire and crypto evangelist invested an undisclosed amount into the network, which was then renamed Polygon. That same year, Polygon released its SDK (software development kit) for quick deployment of Ethereum-compatible chains using in-built EVM and pluggable modules.
The company's first significant round of venture financing raised $450 million from Sequoia Capital India, SoftBank, Tiger Global, Galaxy Digital, and other investors. For many of them, supporting Polygon became the first bet on any Ethereum scaling solution or blockchain infrastructure in general.
Polygon's vigorous activity supported MATIC's growth – the token gained nearly 29,000% in one year. By mid-2021, around 400 decentralized applications (DApps) were already running on Polygon. Since then, their number has exploded to over 53,000, including eight-fold growth in 2022.
Partnerships and community building
Sandeep's network has a strong community focus. Instead of building apps, the team lets others create their products on Polygon and helps Web3 and metaverse developers crew up. The company has also organized several hundred hackathons in India and formed partnerships with giants like Meta, Starbucks, and Reddit.
In 2022, Polygon set up the E-commerce Centre of Excellence in collaboration with Flipkart. Describing the project as "an engine for the evolution of e-commerce in the years to come," Sandeep defined Polygon's mission as bringing "the next billion users to Web3." He noted that the partnership would "pioneer research and development at the intersection of Web3 and experiential retail, which will advance adoption and impact in India and across the world."
Symbolic Capital
In 2022, Nailwal founded a venture capital firm with Kenzi Wang, the co-founder of Borderless Capital and Cere. Symbolic Capital supports emerging Web3 projects with funding and advice. The company's Web3 fund attracted $50 million from crypto protocols, exchanges, and other T1 VC businesses.
Nailwal first met Wang in Binance Labs in 2019. So far, the duo has invested in 40+ companies, including Axie Infinity and Biconomy. According to Sandeep, Symbolic Capital offers a "unique" level of support to its portfolio projects.
Beacon
In December 2022, Sandeep Nailwal announced the launch of Beacon, a Web3 accelerator. He had co-founded the firm with Uri Stav, ex-CSO of DCG, Prateek Sharma, ex-VP of Sequoia Capital, and other high-profile crypto evangelists. The accelerator aims to help founders navigate the Web3 landscape.
Sandeep explained, "At Beacon, we know you can't follow the same Web2 playbook to be successful in Web3. Through weekly sessions and hands-on mentoring, we're teaching our founders how to ski – marketing is different, community building is different, launching a project is different."
NFTs
In March 2022, Sandeep Nailwal announced an OpenSea auction for Guardian Animal NFTs. According to the press release, this collection included five unique pieces of digital art inspired by the Indian mythology.
Philanthropy of Polygon founder Sandeep Nailwal
In 2021, the coronavirus pandemic motivated Sandeep to establish Crypto Relief, a charity fund helping Indians access healthcare services. It raised over $475 million worth of donations from his Twitter followers and high-profile industry participants like Balaji Srinivasan, former CTO of Coinbase, and Brett Lee, former Australian cricket star.
Ethereum CEO Vitalik Buterin donated 500 ETH and 50 trillion SHIB — a contribution worth over $1.14 billion at the time. Subsequently, he got $100 million back to speed up the relief efforts in view of India's legal restrictions. According to Sandeep, Buterin would invest this amount "in the domains of biotechnology and medical science, wherever he deems fit."
The fund distributed over $58 million in grants. In collaboration with UNICEF India, Crypto Relief provided 160 million syringes for the national vaccination campaign. It also partnered up with local providers of ICU beds and CPR training.
Sandeep Nailwal continues to support economically-backward communities, giving back as much as possible. "We have been donating some money to help folks in those areas. If someone doesn't have enough funds to organize a wedding, we help out. My parents even go as chief guests. Things have changed a lot for them." He has admitted seeing himself and his family in these people.
Day-zero attitude
Today, Sandeep is a crypto celebrity, an active guide, a mentor, and an angel investor. Yet he does not feel like a "big man." He aims to make Polygon a "top three project, alongside Bitcoin and Ethereum," describing his philosophy as "the day-zero attitude."
Despite being at the helm of an industry-leading project, Sandeep has a relentless drive. "Even at the peak, I feel we are small. It continues to drive me [...] I don't feel the success at all. I don't look behind. And now, we have all the expectations from the Indian community. It's a responsibility. There's no way we can fail from here."
The cost of success
Sandeep has come a long way since Jamna-Paar, but success has taken a toll on his mental health. The Polygon founder has been open about his stress-related issues and taking medication in the past to "feel like himself." "When receptors for happiness are not being used much, each day becomes an existential threat," he said.
Sandeep's childhood continues to affect him, but he sees the light at the end of the tunnel. "Now, I am slowly finding ways to feel happiness. Recently, my baby was born and has been a tremendous source of joy. I am also interested in exploring meditation. My inner journey has come from a place of suffering, and all the negativity has given rise to learning."
India's blockchain technology brain drain
During the first years of Polygon's existence, the crypto environment in India was increasingly unfavorable. Digital assets have since remained in the grey zone, and the country has faced a brain drain that Sandeep described as "absolutely crazy."
The Supreme Court overturned the central bank ban on digital tokens in 2020, and the country has around 15 million active crypto users. However, the regulators are yet to provide any clarity for traders. As a result, Web3 firms and entrepreneurs have taken flight, relocating to countries like Dubai and Singapore. Sandeep himself relocated to Dubai in 2020.
Anna
Like the article? Spread the word:
Join CoinLoan Newsletter!
Get latest crypto news directly to your inbox
Disclaimer:
The information provided by CoinLoan ("we," "us" or "our") in this report is for general informational purposes only. All investment/financial opinions expressed by CoinLoan in this report are from the personal research and open information sources and are intended as educational material. All outlined information is provided in good faith, however we make no representation or warranty of any kind, express or implied, regarding the accuracy, adequacy, validity, reliability, availability or completeness of any information in this report.