Faces of crypto: Binance CEO Changpeng Zhao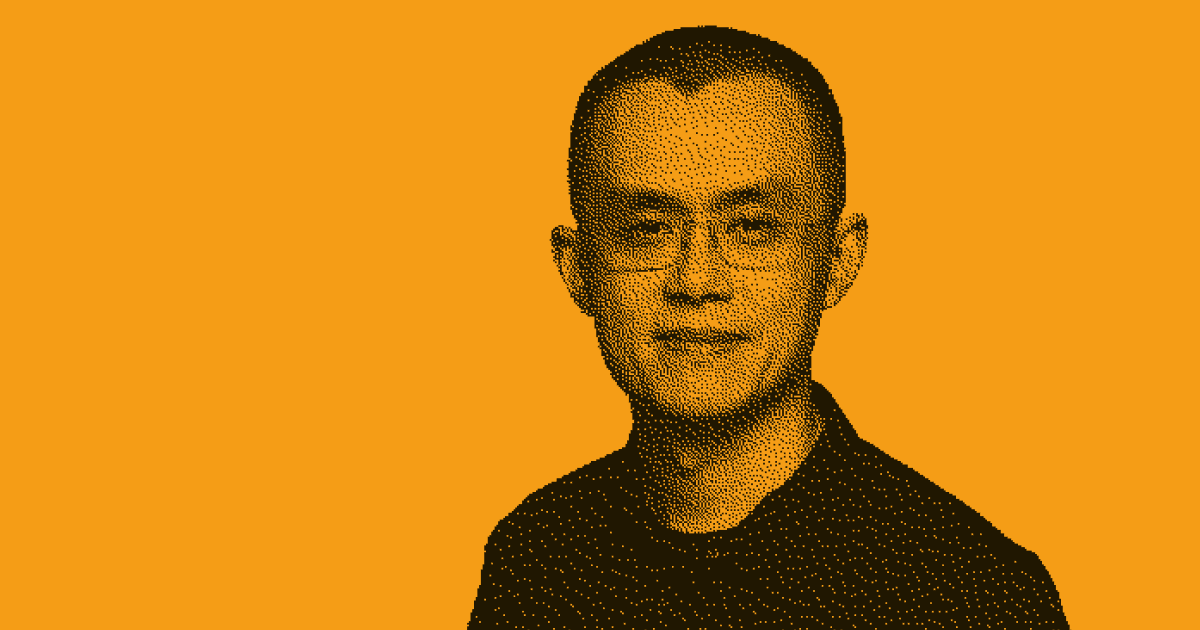 Changpeng Zhao, known as CZ, has gone from obscurity to crypto billionaire in less than one year. The rise of Binance was spectacular, and its CEO has handled every obstacle with aplomb. Learn more about the charismatic man behind the world's biggest crypto exchange, the BNB coin, and BNB Chain.
Changpeng Zhao's early life and education
A Canadian citizen who has lived in China, Hong Kong, and Singapore, Zhao prefers to be perceived as a typical "global citizen". He has built a stellar career in the West without the advantages enjoyed by wealthy second-generation immigrant families.
Zhao was born in 1977 to a couple of teachers living in the Jiangsu province of China. His father, Shengkai, worked as a professor at the University of Science and Technology in Hefei — a leading educational institution in the country. Shortly after Zhao's birth, he was exiled to rural areas as a "pro-bourgeois intellect."
On August 6, 1989, when Zhao was 12, he moved with his parents to Canada, fleeing from political repression. In his Binance blog post, Zhao recalled, "[...] my mother and I left China and emigrated thousands of miles away to Canada. For those who know Chinese history, this is two months after the events of June 4, 1989."
That was the day of the Tiananmen Square massacre, military suppression of student-led demonstrations against corruption in the Chinese Communist Party. The protesters also demanded democratic reforms, including freedom of the press and speech. After the violent crackdown, the family waited three days in line outside the Canadian embassy to receive their expedited visas. "We had to take shifts at night to keep our position in the queue," Zhao wrote. "It changed my life forever and opened up endless possibilities for me."
The family settled in Vancouver, British Columbia. In his teenage years, Zhao worked various service jobs, including overnight shifts at a gas station and a stint at McDonald's, to cover household expenses. His passion for math and computer programming resulted in his majoring in Computer science at McGill University in Montreal.
First career steps
After graduation, Changpeng Zhao spent time in Japan developing a system that would match trade orders on the Tokyo Stock Exchange. Subsequently, from 2001 to 2005, he was in charge of Tradebook futures development at Bloomberg in New York. Zhao received three promotions in less than two years, eventually managing New Jersey, London, and Tokyo teams.
Still, he felt an urge for something bigger. In 2005, at 28, Zhao quit to become an early partner at Fusion Systems in Shanghai. This company has developed some of the fastest high-frequency trading systems for brokers, becoming a leading IT and business consultancy firm. During his eight-year stay at Fusion Systems, Zhao closed deals with such giants as Credit Suisse, Goldman Sachs, and Deutsche Bank.
Getting involved in the crypto industry
While working in China, Zhao discovered crypto when a venture capitalist he played poker with told him about Bitcoin. Describing his pre-Binance life, he wrote, "I was a serial entrepreneur looking to build a successful startup before I understood my passion." Then, in December 2013, he was hired as head of development at Blockchain.info, now Blockchain.com, a crypto wallet firm.
Half a year later, Zhao became CTO of OKCoin, overseeing the launch of futures trading. However, the company's controversial practices caused his abrupt departure in February 2015. According to Zhao's statements emerging after venture investor Roger Ver sued OKCoin, he suspected various financial improprieties, including inaccurate reporting of trading volumes by self-dealing bots.
Founding the world's largest crypto exchange
Zhao founded Binance in 2017, shortly before Chinese authorities imposed a blanket ban on crypto exchanges in the country. Thus, almost three decades after emigrating to Canada, he had to leave China again, relocating to the land of the rising sun. However, this hardly affected Binance's growth.
Zhao populated the Binance team with senior developers and engineers from BijieTech, an exchange development firm he had created after leaving OKCoin. This firm provided cloud-based trading technologies to Asian exchanges.
Before the official launch in July 2017, Binance held an initial coin offering (ICO) of Binance Coin (BNB), raising $15 million. Trading commenced eleven days later. Initially, the native cryptocurrency mainly served as an instrument for unlocking discounts on transaction fees.
Meteoric rise
Remarkably, it took Zhao less than eight months to make Binance the world's largest crypto exchange by traded value. The company raked in a $200 million profit in the second quarter of its existence, and its founder and CEO appeared in the February 28, 2018 issue of Forbes magazine. His net worth was estimated to be between $1.1 billion and $2 billion at the time.
Back then, Japan was the second-biggest market for Binance behind the US. Cryptocurrency enthusiasts flocked to the platform in droves as it emphasized efficient transaction matching, security, and reliability. However, having no scaling experience in Japan, the team had to work out of a small space with "desks right outside the toilet."
By 2021, a stellar year for crypto that pushed Bitcoin above $60,000, Binance reportedly handled over $34 trillion in trading volume. According to Investopedia, the net worth of its Chief Executive Officer exceeded $15 billion by the beginning of 2023.
When the Forbes issue came out, CZ had 33,000 Twitter followers. Since then, his audience has grown to a whopping 8.3 million people.
Challenges faced by the world's largest cryptocurrency exchange
During the first few years of its existence, Binance was reportedly based in China, Japan, Taiwan, and Malta. Without a public address, bank account, standard company structure, or official headquarters, its success defied the rules of conventional finance. As a result, it soon faced headwinds from regulators aiming to clamp down on the crypto Wild West.
In September 2019, Binance launched an American arm to clear local regulatory and compliance barriers. Binance.US was the result of its partnership with BAM Trading Services, a California-based firm registered as a money services business with the US Treasury's Financial Crimes Enforcement Network (FinCEN).
In 2021, the exchange faced a ban in the UK imposed by the Financial Conduct Authority. CNBC reported that Binance had withdrawn its application to register with the FCA after failing to comply with its anti-money laundering requirements. That same year, it faced a money-laundering probe in the US. An article by Bloomberg cited a 2020 investigation by Chainalysis Inc. concluding that "more funds tied to criminal activity flowed through Binance than any other crypto exchange."
Zhao commented on putting down roots, "I am a technology entrepreneur, and we are making this pivot into a fully-regulated financial business." However, despite this announcement, the company is yet to establish a formal structure fitting the conventional mold. While the absence of headquarters matches crypto's decentralized ethos, it causes constant tussles with regulators.
The CEO has even questioned the significance of headquarters: "Is that an office where people sit? I worked from home for the last three and a half years. Our leadership team are not sitting in one office, we don't have a clear place where we can go by most people's normal definitions of a headquarters that we can call a headquarters." Speaking on Decrypt's gm podcast in 2022, he mentioned an existing "global holding company, a global holding entity for the centralized exchange," but said its location would be announced later "in due time."
2019 hack and other attacks
In May 2019, hackers stole 7,000 BTC worth around $40 million from the cryptocurrency exchange using a combination of methods, including phishing and computer viruses. Fortunately for users, Binance reimbursed all lost coins through its Secure Asset Fund for Users (SAFU), an emergency fund financed with a share of transaction fees.
This incident was not the last. In October 2022, hackers stole $570 million via the BSC Token Hub, a cross-chain bridge connecting parts of the BNB ecosystem. As a result, the network was temporarily suspended, and its tokens dropped in value.
Two months later, Binance had to halt withdrawals after an attack on crypto project Ankr. A flaw in smart contract code allows the hackers to mint an infinite amount of aBNBc tokens — a staked version of BNB token used for Ankr rewards. Then, an even more challenging period started.
Response to the collapse of crypto exchange FTX
In November 2022, the downfall of the rival exchange FTX shook the market, exacerbating the crypto winter. Following the bankruptcy filing and charges against Sam Bankman-Fried, experts questioned the handling of customer funds at other crypto firms by extension. With Binance remaining a dominant player, some investors voiced concerns about the company's reliability and potential risks stemming from its market share.
Binance had invested in FTX three years before it capsized. In 2021, it received a $2.1 billion payout, partly in FTT, for cashing out the equity. After it came to light that SBF's trading firm Alameda Research had used FTT tokens to bolster its balance sheet, CZ tweeted that his company would sell off its position in FTT.
As FTX users scrambled to retrieve their money, it turned out those funds had been transferred to Alameda and used for unsuccessful trades. Stepping in, CZ announced the acquisition of FTX, but then abruptly called off the deal, sighting due diligence results. With $8 billion missing from the balance sheet, keeping FTX afloat proved insurmountable. Bankman-Fried tweeted to Zhao, "Well played; you won."
Subsequently, Zhao said he would set up an "industry recovery fund" to help crypto projects affected by the FTX fallout. In one tweet, he went so far as to call Sam a "fraudster."
In November 2022, Binance unveiled a proof-of-reserves system that was criticized for omitting the company's liabilities. Zhao was also reported to combine an affinity for "controlled chaos" with reliance on a small inner circle and an insatiable appetite for growth. Mentioning alleged "corner-cutting," The Economist warned that his "largesse" might eventually backfire, exposing Binance to massive losses if the market kept falling.
This scenario could also obliterate his personal wealth, which, according to Zhao himself, is mainly held in digital assets. As of January 20, 2023, the key Binance spokesperson is in the 79th position in the Bloomberg billionaires index.
Crypto's Teflon Man
Changpeng Zhao has founded the no. 1 crypto exchange in the world, a company that grew into a powerhouse in mere 165 days. An industry leader sharing little about his personal life, CZ is known for ruthless decision-making that helps Binance thrive. With Sam Bankman-Fried out of the picture, he is the unrivaled kingpin of crypto. That said, the future of his "headquarter-less" empire will likely depend on his ability to overcome new challenges posed by the evolving regulatory oversight.
Anna
Like the article? Spread the word:
Join CoinLoan Newsletter!
Get latest crypto news directly to your inbox
Disclaimer:
The information provided by CoinLoan ("we," "us" or "our") in this report is for general informational purposes only. All investment/financial opinions expressed by CoinLoan in this report are from the personal research and open information sources and are intended as educational material. All outlined information is provided in good faith, however we make no representation or warranty of any kind, express or implied, regarding the accuracy, adequacy, validity, reliability, availability or completeness of any information in this report.