CoinLoan Weekly: Mid-week fall, blocking Russian users, FTX Europe, Fantom exodus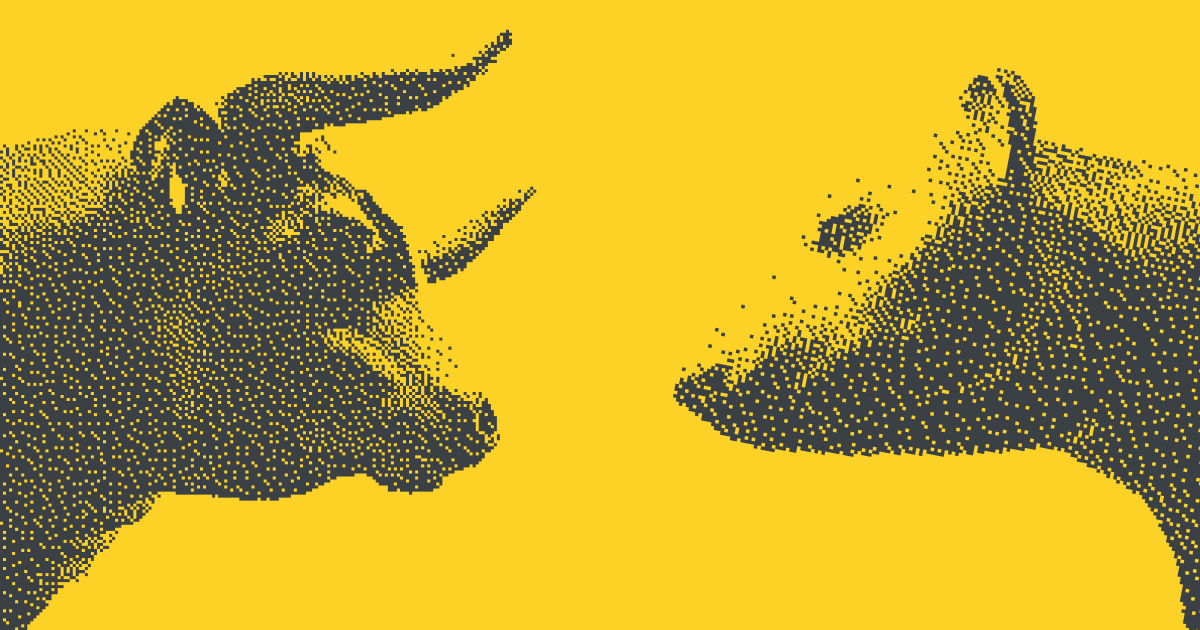 Price dynamics
BTC price
After jumping to over $44,600 on Tuesday, March 1, Bitcoin briefly stayed in a narrow range. On Wednesday, March 2, it topped out at $44,790.14. The fall continued until the weekend, when the price finally leveled off.
In the early Asian hours on Monday, March 7, BTC rebounded from $37,747.22. The Fear & Greed Index stayed in the extreme fear zone, indicating potential vulnerability to volatility shocks.
The markets were still reacting to the economic ramifications of Russia's attacks on Ukraine, including a potential ban on oil imports. Some experts project stabilization in 2-3 months, others expect prolonged volatility.
As of now, BTC is trading at $39,144.64, with a 24-hour gain of +0.6% and a positive 7-day change of +3.7%.
Use your Bitcoin as collateral for instant loans — borrow on CoinLoan without credit checks, lock-ins, or fees!
ETH price
Like Bitcoin, Ethereum reached its 7-day high on Tuesday, March 1. After jumping to $3,020.22, it remained in a tight range, followed by a two-day plunge. Over the weekend, the price stayed above the $2,600 mark.
On the morning of Monday, March 7, ETH reached its low for the week — $2,516.86. Since then, it has recovered slightly. The overall result is positive, but growth was insignificant compared to BTC.
As of now, ETH is trading at $2,637.84, with a 24-hour change of +0.2% and a 7-day rise of +0.2%.
Grow your ETH on CoinLoan — deposit your crypto to get up to 7.2% APY!
XRP price
Ripple mirrored its counterparts. After a positive start, it reached a peak on Tuesday, March 1 ($0.794162). Following two days of tight fluctuations, it collapsed, reversed, and eventually bottomed out on Monday, March 7 ($0.709216).
Volatility over the weekend was stronger compared to BTC and ETH. However, the 7-day result is similar to Bitcoin's.
As of now, XRP is trading at $0.746483, gaining +1.0% over the past 24 hours and +3.5% over the past seven days.
Get up to 7.2% APY or take out Ripple-backed instant loans on CoinLoan!
Cryptocurrency news
Crypto exchanges block users from Russia and Belarus
Several crypto exchanges have restricted access for users from Russia and Belarus and frozen their assets. These platforms cite the difficult geopolitical situation and promise to reconsider their decision when things settle down. Here are the key developments so far:
BTC-Alpha has stopped servicing accounts of Russian citizens.
KUNA has canceled the trading of currency pairs with the Russian Ruble, along with Ruble deposits and withdrawals.
CEX IO has stopped registering new users based in Russia, Belarus, and Ukraine and canceled all operations with the Ruble.
All three platforms are relatively small businesses. Both BTC-Alpha and CEX IO were founded by Ukrainians. According to Cryptorg's head of marketing, Andrey Podolyan, Russians whose assets are now frozen may never see them again.
Binance and Kraken have refused to freeze accounts unilaterally. However, Coinbase has blocked 25,000+ wallet addresses (0.2% of users) connected to individuals and entities in Russia. According to Bloomberg, the ban concerns users believed to be involved in illicit activity, and many of them were identified through proactive investigations.
FTX's European unit established
FTX, a fast-growing crypto exchange based in the Bahamas, has set up a European branch. The new division, based in Switzerland with an additional base in Cyprus, will operate under license from the CySEC (Cyprus Securities and Exchange Commission).
In 2020, FXT launched FTX.US, a platform for American users that is now worth $8 billion. Apparently, FTX Europe will become its European equivalent offering products and services in the European Economic Area.
Developer exit triggers Fantom and DeFi TVL to plunge
Multiple tokens tanked on Monday when Andre Cronje, an adviser to the Fantom Foundation, announced his exit from decentralized projects. Fantom lost a third of its value, collapsing to $1.32. As of now, it is trading at $1.34. The nosedive contributed to an exodus of the total value locked (TVL) in DeFi protocols based on Fantom.
Cronje shared the news by updating his LinkedIn bio. His partner Anton Nell tweeted, "Andre and I have decided that we are closing the chapter of contributing to the DeFi/crypto space. There are around ~25 apps and services that we are terminating on 03 April 2022."
According to DeFi Llama, millions of dollars worth of tokens have left Fantom-based projects. The TVL across related DeFi protocols has contracted by 20%, while Solidly lost 42%. This shows that developer exits are fundamental factors that can make or break a cryptocurrency.
Anna
Like the article? Spread the word:
Join CoinLoan Newsletter!
Get latest crypto news directly to your inbox
Disclaimer:
The information provided by CoinLoan ("we," "us" or "our") in this report is for general informational purposes only. All investment/financial opinions expressed by CoinLoan in this report are from the personal research and open information sources and are intended as educational material. All outlined information is provided in good faith, however we make no representation or warranty of any kind, express or implied, regarding the accuracy, adequacy, validity, reliability, availability or completeness of any information in this report.