CoinLoan Weekly: Invesco Drops BTC ETF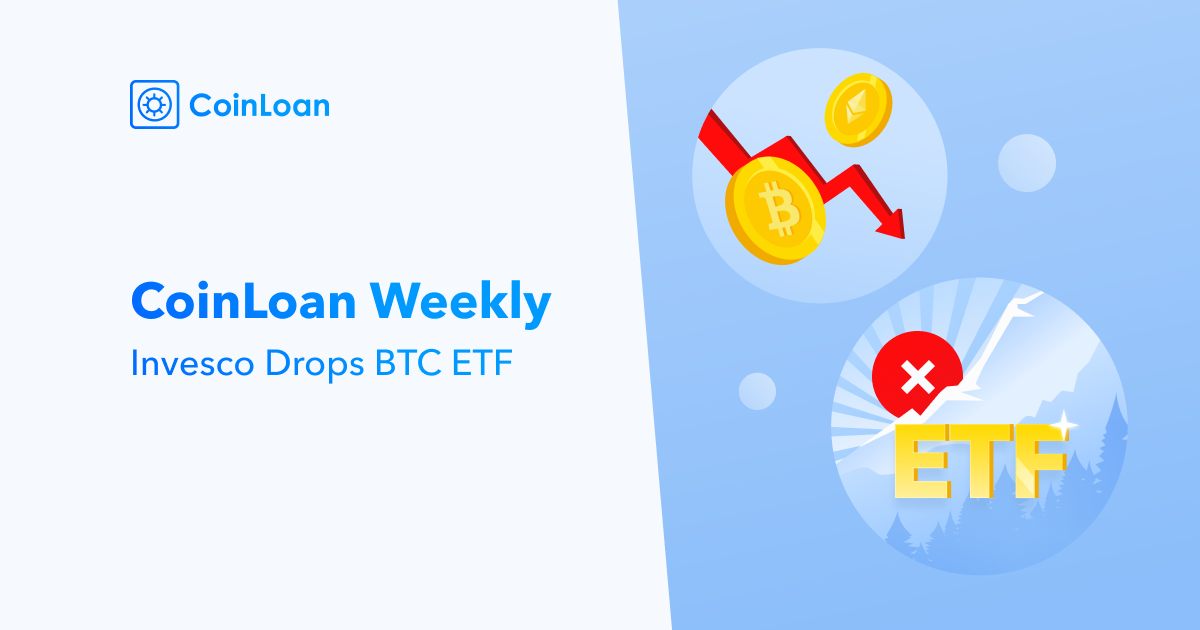 Price Dynamics
BTC Price
Last week, the BTC price was in a downward trend. The price of a leading cryptocurrency dropped from its new all-time high of $69,044 to a mere $59,347 on Sunday, November 21. On Monday, November 22, BTC continued to fall. The value reached $59,266.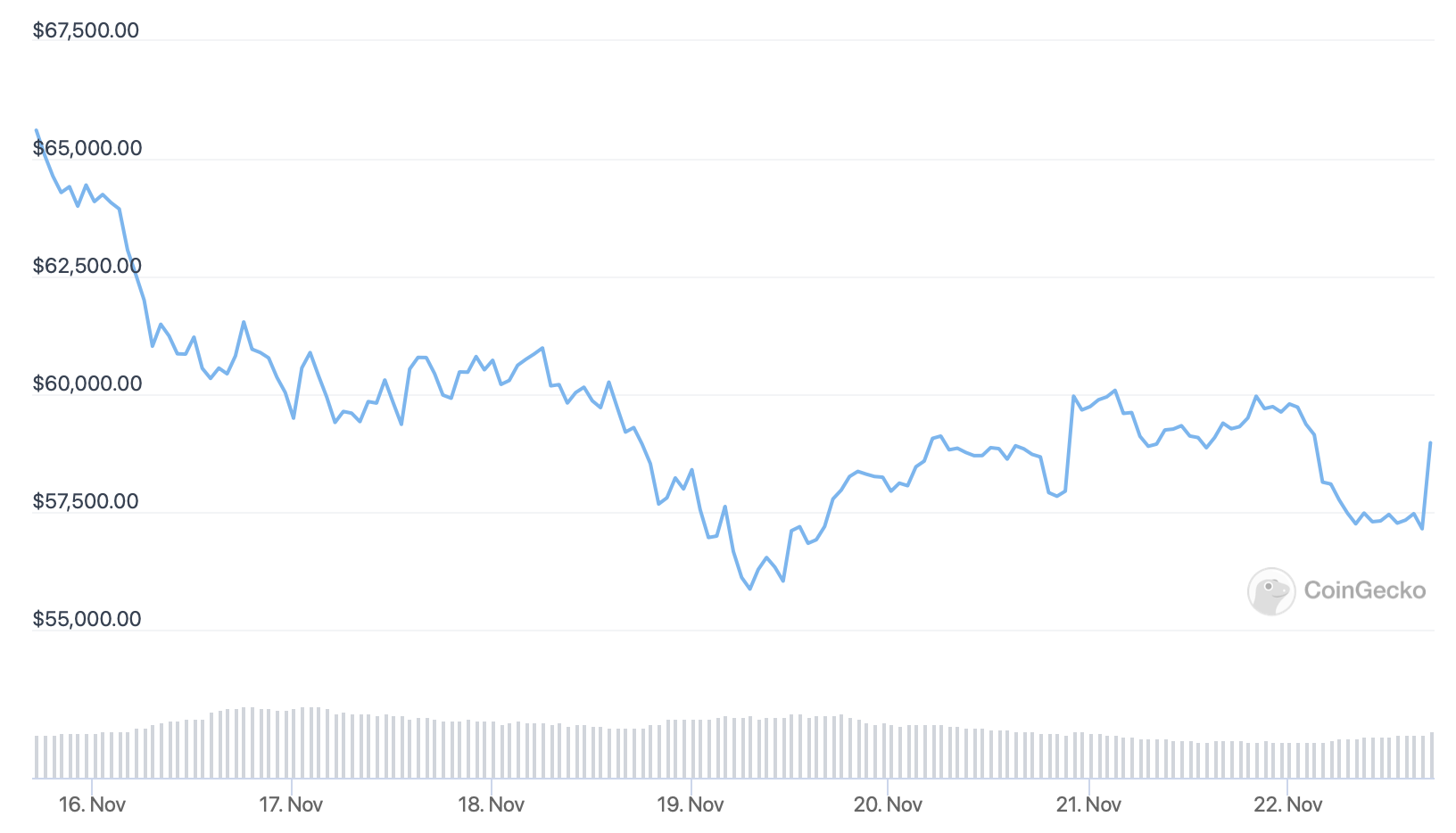 No major events accompanied the drop. However, recently signed into law U.S. infrastructure bill combined with an incentivized crackdown on the crypto industry in China are regarded as the possible events influencing the current changes in the Bitcoin price.
On November 22, 2021, Bitcoin traded at $59,251 with negative 24-hour and 7-day changes of 4% and 13.4%, respectively.
Get Bitcoin as collateral for crypto-backed loans at 5.5% APR.
ETH Price
Just as BTC, ETH was falling for the entire week, bouncing up and down between $4,735 and $4,394. As Bitcoin pushed the crypto market further down, Ethereum max has not changed and now remains at the $4,878 level. On Monday, ETH fell even further.
On Monday, November 22, Ethereum was trading at $4,144, experiencing a 24-hour negative change of 4.8% and a 7-day negative change of 11%.
Speed up your ETH accumulation – use CoinLoan Interest Account to receive up to 7.2% APY with daily credited compound interest!
XRP Price
XRP is also in a downward trend. This week, the Ripple max price was $1.10 but fell short to $1.05 on Monday morning.
On Monday, November 22, XRP was trading at $1.04, experiencing negative changes during 24-hours and 7-day periods, 3% and 12.6%, respectively.
Buying XRP coins has never been easier - deposit fiat in the most comfortable way via SEPA or SWIFT and get as many XRP as you want.
Cryptocurrency News
Invesco Halts the Launch of BTC ETF
One of the largest U.S. investment companies, Invesco, commented on its decision to halt a bitcoin-based exchange-traded fund (ETF) based on bitcoin futures. The company stated that regulatory restrictions make this investment vehicle expensive for investors.
"The more we investigated the market and the space, the more we came to realize there are better ways of providing this particular exposure instead of going ahead and giving investors something that was not aligned with what they expect from Invesco."
In October, The U.S. Securities and Exchange Commission (SEC) approved ProShares' application to launch an ETF futures exchange-traded fund. The ETF's trading volume amounted to 24.42 million shares on its first trading day on the NYSE, nearly reaching $1 billion. Only BlackRock's launched green energy equity product (BlackRock U.S. Carbon Transition Readiness ETF) showed higher trading volume - $1.16 billion.
In the past, The Securities and Exchange Commission (SEC) approved an application to launch a bitcoin futures ETF from VanEck. The approval came into effect on October 23, with trading scheduled to begin on Monday, October 25.
Ilya S.
Like the article? Spread the word:
Join CoinLoan Newsletter!
Get latest crypto news directly to your inbox
Disclaimer:
The information provided by CoinLoan ("we," "us" or "our") in this report is for general informational purposes only. All investment/financial opinions expressed by CoinLoan in this report are from the personal research and open information sources and are intended as educational material. All outlined information is provided in good faith, however we make no representation or warranty of any kind, express or implied, regarding the accuracy, adequacy, validity, reliability, availability or completeness of any information in this report.