CoinLoan web platform update: new Wallet features
This week, we released a few updates to improve your user experience.
Several changes
In My Wallet, we added a table view for showcasing available assets.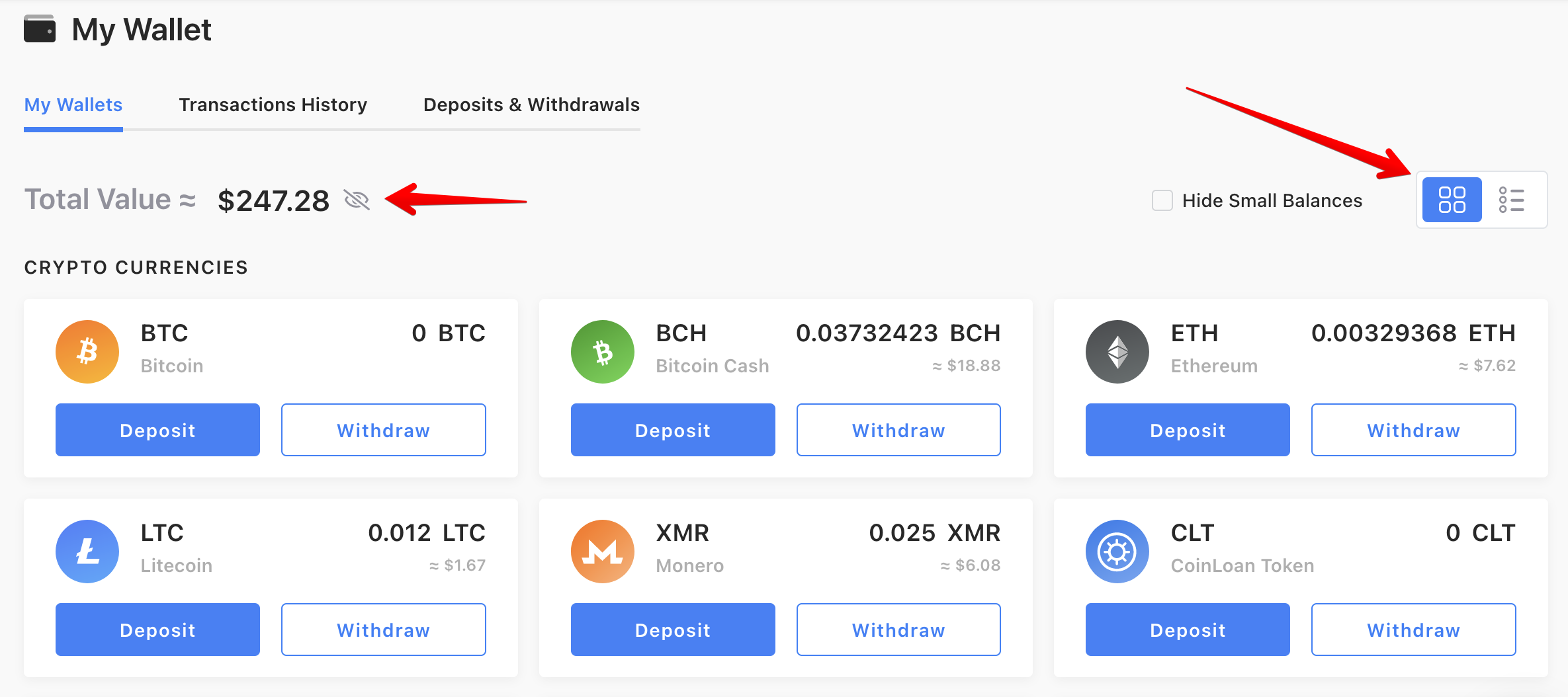 In My Wallet, we introduced an eye icon that shows your total wallet balance when on and hides it when off.
We are constantly working on new upgrades and aim to introduce new amazing features.
Stay tuned for the upcoming updates, CoinLoaners!
Join CoinLoan Newsletter!
Stay up to date with the latest topics brought to you by CoinLoan —
subscribe to our newsletter.
Disclaimer:
The information provided by CoinLoan ("we," "us," or "our") in this text is for general informational purposes only. All investment and financial opinions expressed by CoinLoan in this text are from the personal research and open information sources and are intended as educational material. All outlined information is provided in good faith. However, we make no representation or warranty of any kind, express or implied, regarding the accuracy, adequacy, validity, reliability, availability, or completeness of any information in this text.
Like the article? Spread the word!