CoinLoan Referral Program Is Live
December is almost over. But there's still time to rock! So we're kicking off the announcement, that has to be the highlight of the year 2018. From now on, you can get a part of the platform's profit for inviting new customers!
The Story
We're starting a referral program to promote CoinLoan worldwide. Just visit the referral program page, get your link, share it and earn 25% of CoinLoan fees for every loan issued by referred users. Sounds pretty cool, right?
Let's go over the main questions you might currently have and answer them one by one.
What Even Is a Referral Program?
We have developed a qualitative service and want to reach new audiences. We're ready to offer partnership to our loyal customers and share profits for promoting CoinLoan.
Each user of the platform can find their personal referral link in the appropriate tab. Use it to promote the platform. All clients registered through your referral link will be marked with a unique code and become your lifetime referrals. We'll deposit into your account 25% of the platform fees "your" customers pay. Forever!
How Can It Be Used?
It is very easy to become an affiliate. Just follow the three steps below.
Create an account on the CoinLoan Platform (in case if you don't have one yet).
Go to the Affiliate section after logging in.
Copy and share your unique referral link. You can post it in your social media, put banners on your site or set up some ads. This is all up to you now.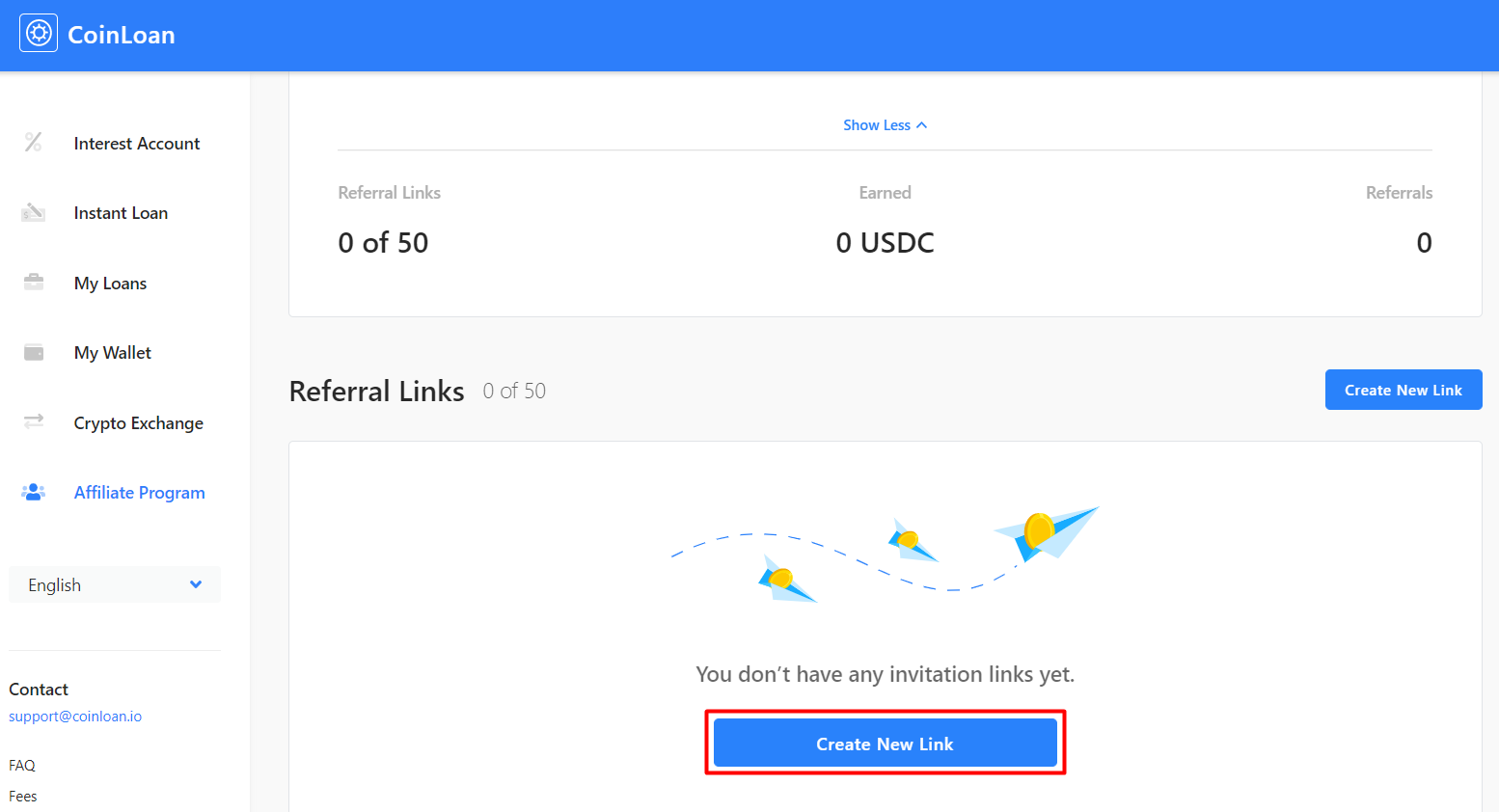 How Much Will I Earn?
It completely depends on you. Spread the word and start earning! Use the communication channels available to the fullest, create unique content, share your personal experience. We'll display each new referral and the money earned in your Affiliate page, for you to be aware of your progress.
The Bonus Story
Good news for CoinLoaners from Russia!
We're happy to declare the first-ever partnership with Alfa-Bank, the biggest private financial institution of Russia regarding its total assets volume, aggregate capital, loan and deposit portfolio. That's an important milestone on the road to CIS market expansion. Alongside we're expanding the team and opening CoinLoan CIS branch office. 🥂🍾
Henceforth, anyone can deposit and withdraw RUB on the CoinLoan Platform through a domestic bank transfer.
---
Best wishes from the CoinLoan team, thank you for reading! Don't hesitate to contact us, we're always glad to answer your questions.
Platform | Website | Telegram | Email | Facebook | Twitter | Reddit
CoinLoan
Like the article? Spread the word:
Join CoinLoan Newsletter!
Get latest crypto news directly to your inbox
Disclaimer:
The information provided by CoinLoan ("we," "us" or "our") in this report is for general informational purposes only. All investment/financial opinions expressed by CoinLoan in this report are from the personal research and open information sources and are intended as educational material. All outlined information is provided in good faith, however we make no representation or warranty of any kind, express or implied, regarding the accuracy, adequacy, validity, reliability, availability or completeness of any information in this report.