CoinLoan Is First to Offer Loans Secured by Monero
Have you ever wanted to use your XMRs as collateral? There is a place where you can do it easily.
CoinLoan has become the first on the market to accept Monero (XMR) as collateral. As the crypto-to-fiat lending market becomes highly competitive, we're working hard to be head and shoulders above the rest and offer our customers the most flexible terms and unique features.
So What's the Story?
CoinLoan crypto-backed lending platform is first on the market to enable borrowing fiat (USD, EUR, GBP, RUB) and stablecoins (TUSD, GUSD, USDC) against privacy oriented coin Monero (XMR).
How Does It Work on the CoinLoan Platform?
Today Monero was listed in My Wallets tab. That allows you to deposit and withdraw Monero as any other cryptocurrency.
Creating a borrowing request, you can select Monero as a collateral currency in a dropdown list. Creating a lending offer, you can allow XMR to be used as collateral for the loan.
In case you haven't got Monero coins and want to buy them, please visit CoinLoan Crypto Exchange to trade XMR at competitive exchange rates.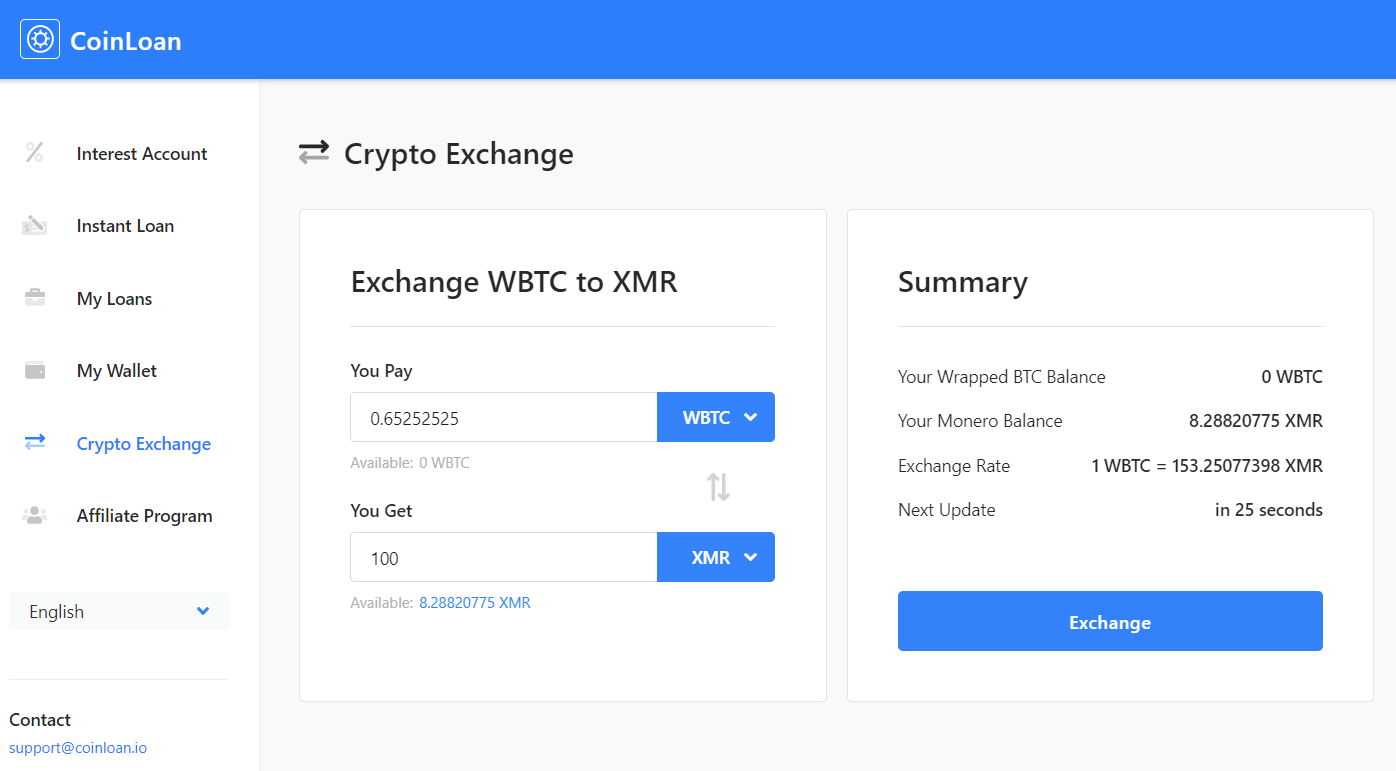 What Makes Monero Unique?
It's the number one cryptocurrency choice for private and censorship-resistant transactions. Cryptocurrency is famous for its transparency, which is good quality. But in terms of financial privacy, you don't always want anyone in the world to be able to track your activity and potentially get access to your real-world identity throughout your wallet address. Monero provides a secure place to conduct transactions, using cryptography to shield sending and receiving addresses, as well as transacted amounts.
XMR is very special because it is both anonymous and easy to use. And we're super-proud to make it accessible to CoinLoaners.
---
Thanks for reading 💙
Stay tuned!
Platform | Website | Telegram | Email | Facebook | Twitter | Reddit
CoinLoan
Like the article? Spread the word:
Join CoinLoan Newsletter!
Get latest crypto news directly to your inbox
Disclaimer:
The information provided by CoinLoan ("we," "us" or "our") in this report is for general informational purposes only. All investment/financial opinions expressed by CoinLoan in this report are from the personal research and open information sources and are intended as educational material. All outlined information is provided in good faith, however we make no representation or warranty of any kind, express or implied, regarding the accuracy, adequacy, validity, reliability, availability or completeness of any information in this report.