Chainlink Is Now Listed on CoinLoan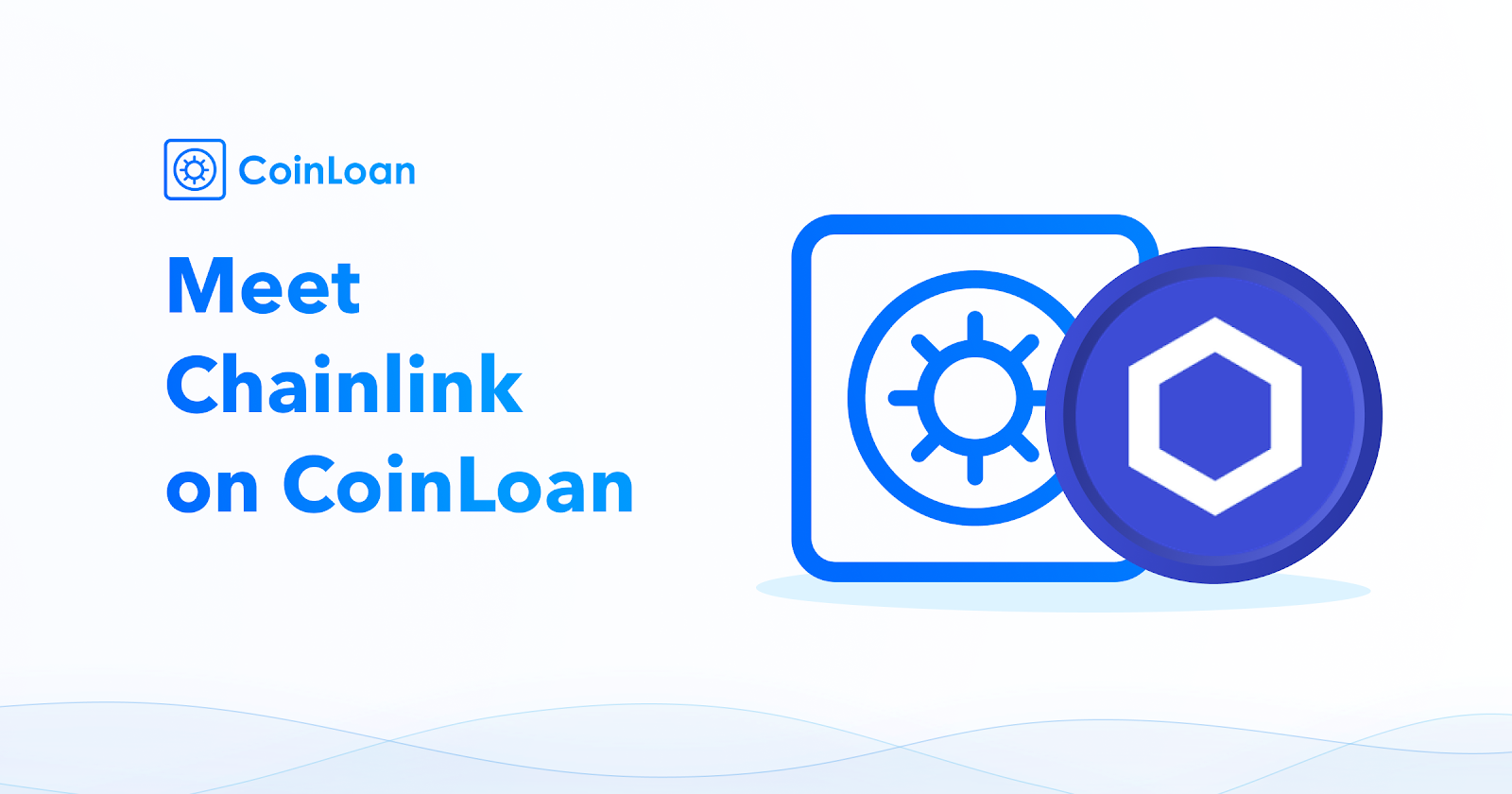 A new coin means more opportunities for CoinLoaners! We're delighted to announce a newcomer to our asset list. Please welcome Chainlink (LINK) in CoinLoan's Interest Account & Instant Loans.
As always, we've ensured that we offer our users the best conditions on the market. We've set a 50% LTV for LINK loans that is, to our knowledge, the best available offer out on the board.
What Is LINK
Chainlink (LINK) is an Ethereum token that powers the Chainlink decentralized network. This network allows smart contracts on Ethereum securely connect to the data sources and APIs they need to function.
LINK has proven to be one of the strongest movers in the cryptocurrency markets of recent years. Even though LINK takes a spot among the top ten cryptocurrencies listed on CoinMarketCap, it is still largely overlooked by crypto-lending players.
Supported by a strong community around the world, LINK definitely lacks available crypto-lending solutions. CoinLoan aims to close the demand gap offering an opportunity to get an instant loan backed by LINK or to earn up to 6.2% on LINK deposits.
How LINK Works on CoinLoan
First of all, you can deposit the coin to My Wallet for further operations on the platform.
In the Interest Account, you can earn 4.2% annually on your LINK deposit. Staking CoinLoan tokens, you can increase the rate to 6.2%.
You can get an Instant Loan backed by LINK, with a minimal rate of 4.95%. Your rate depends on the LTV you choose; the lower the LTV, the less you pay for a loan.
CoinLoan
Like the article? Spread the word:
Join CoinLoan Newsletter!
Get latest crypto news directly to your inbox
Disclaimer:
The information provided by CoinLoan ("we," "us" or "our") in this report is for general informational purposes only. All investment/financial opinions expressed by CoinLoan in this report are from the personal research and open information sources and are intended as educational material. All outlined information is provided in good faith, however we make no representation or warranty of any kind, express or implied, regarding the accuracy, adequacy, validity, reliability, availability or completeness of any information in this report.