Crypto Platform Made Easy
We help novice and professional users manage their digital assets through our tailored and easy-to-use crypto lending and earning platform.
Making cutting-edge crypto solutions accessible to everyone
Open Account
European Financial License
Digital Asset Insured Custodian

Digital Assets Custody Provider
Advantages
Why Choose CoinLoan?
Fully regulated
CoinLoan is a regulated financial institution. The company complies with the current European and international financial regulations.
5 years on the market
CoinLoan is the oldest crypto lending provider. Our company survived a series of market crashes and crypto winters, overcoming technical and financial challenges.
Complete security
CoinLoan stores clients' assets securely with $250M insurance, featuring bank-grade crypto vaults, wallet segregations, offline key storage, and comprehensive transaction checks.
Support with human face
Our customer support team consists of real people, not robots. The team works directly with the clients via online chat, email, and social networks.
Earn Interest
Store your assets and make them work.
Earn Now
Fixed Account
Up to 9.2% p.a.
Various fixed terms
Longer period, higher rate
Control the expected yield
Flexible Account
Up to 6.2% APY
No lock-up
Daily accruals
Monthly compound
Get a Loan
Borrow funds against your crypto for any needs.
Borrow Now
From 5.5% APR
Up to 70% LTV
No paperwork or credit history checks
Early repayment with no penalty
Repayment with collateral option
Instant loan approval
Buy, Sell & Swap
Exchange your assets in a couple of clicks.
Exchange Now
200+ currency pairs
Competitive exchange rates
No exchange commissions
No network fees
Instant execution
Easy-to-use interface
Store Your Assets
Securely park your funds using a reliable service.
Open Account
25+ assets
Wire transfer of EUR, and GBP
Variety of supported blockchains
Free withdrawals secured by address book
Certified custodian with $250 million insurance
Account statements for reporting
Reviews
Our customers say "Excellent"
Score 4.2 based on 300+ reviews
CoinLoan has been treating me well at all times.
I have never experienced any problems with them and I continue trusting and being with them for the time being. Name a service that gives you 10% on USD holdings. I hold meaningful amounts and this serves as my passive income pocket.
Sven Nuum
CoinLoan saved me - TWICE!
CoinLoan has been a lifesaver for me - TWICE now. First, I was in a position where I needed some extra funds, and they made it very easy for me to get what I needed quickly after providing some crypto collateral. There were there for me in a time of need which I will never forget!
Jason Curella
CoinLoan is not a scam as some people…
CoinLoan is not a scam as some people are saying. I've been using their platform for several years without any issues. They are fully regulated platform. The recent limit of $5k withdraw per day is frustrating but I believe they are trying to protect customers until the crypto market recovers- which I'm sure it will.
Penn Allen
CoinLoan has been excellent
I have used CoinLoan for FIAT earning for around 18 months. Always worked well, reliably, transfers prompt when requested funds back. I have even contacted support a few times who were quick and friendly but also very knowlegable when I asked more complicated questions. For me full marks and one of the best interest rates in the industry.
Jamie NS
Read more
Company
About Us
CoinLoan is an international financial and technological company established in August 2017. The company is one of the pioneers of cryptocurrency lending. Read more
Meet the Team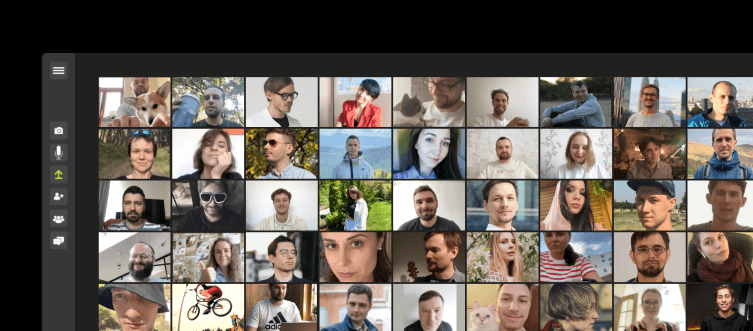 CoinLoan stands on safety
CoinLoan's priority is to guarantee security and reliability for our clients. We've equipped our platform with the leading protection infrastructure designed to ensure the safety of our users' funds.
Learn More
F.A.Q
Help Center
Find answers to all your questions about CoinLoan in our Help Center. We have plenty of instructional posts and helpful hints on how to manage assets in a safe and smart way.
To Help Center